And that's a wrap!
2022 has been a special year so far. We carried out a project that we have never done before.
For 16 weeks, our NOCCO team travelled around the UK and Ireland to show everyone why NOCCO brings so much excitement to so many people. We visited hundreds of gyms, universities, shopping centres, rugby clubs and train stations. You welcomed us with open arms and for every ice cold can of NOCCO given, a big smile was returned.
We kicked off the tour after our launch of Mango Del Sol. Thousands of miles were driven to ensure we visited all our fans! We began with class take-overs in some of London's finest CrossFit gyms which coincided with our biggest ever out-of-home campaign in the capital: NOCCO was seen on the Underground, buses, billboards and in the hands of a lot of people! The NOCCO take-over was truly underway.
Following blitzing the busy streets of London, it was time to head northbound to see our friends in Birmingham, Manchester, Liverpool and Edinburgh to name a few. Our big blue trucks were easy to spot and caught the eyes of many. The North was flowing with NOCCO and we were having a lot of fun!
We were back in London just in time for the Turf Games Summer Festival, one of London's biggest fitness events of the year. We parked our tour trucks pitch side at Ealing Trail Finders' Rugby Club and joined in on the epic Turf throw-down.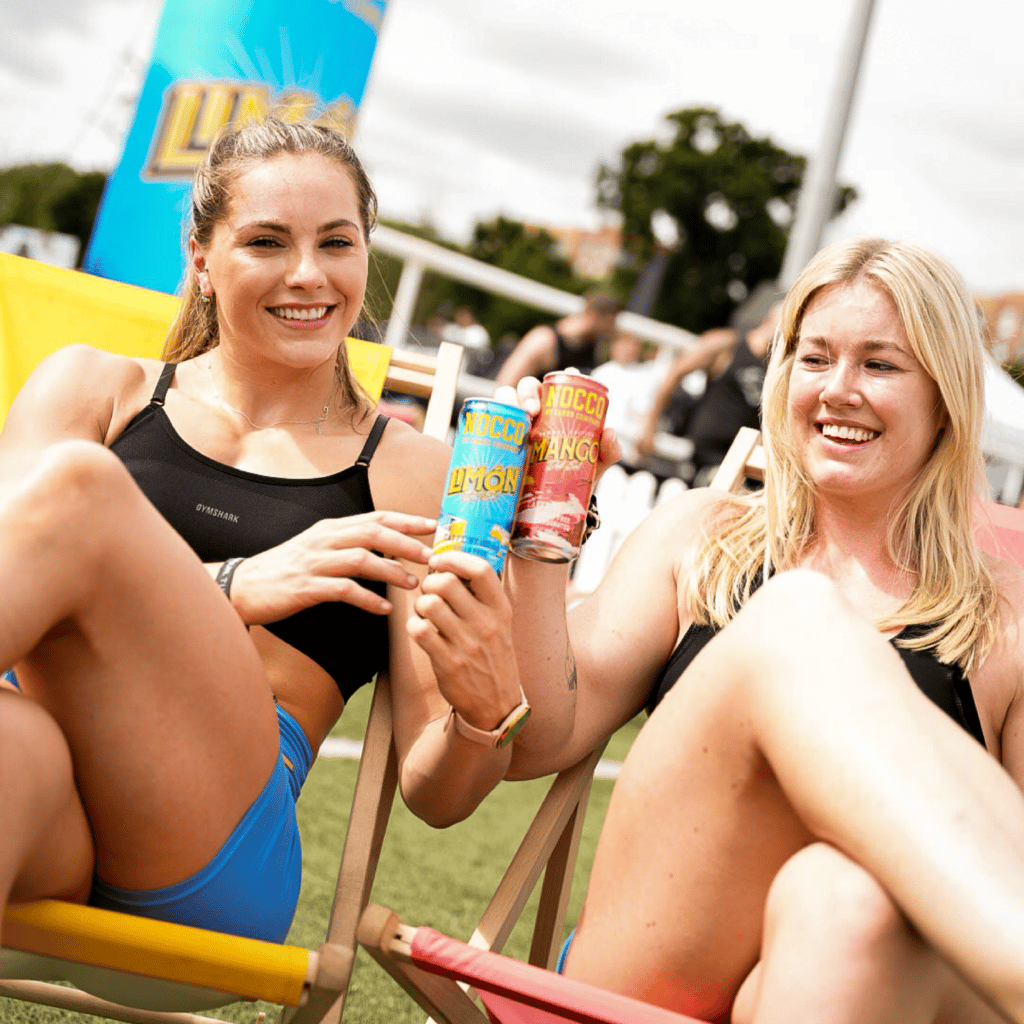 After our second stint in London, we decided it was time to head down south to the sunny beaches of Bournemouth and Brighton. Our ice cold cans were well received by those looking for some extra vitamin D and a caffeine kick. Next up was Ireland!
We spent a couple of weeks travelling from Belfast to Dublin, Galway, Limerick, Cork and back around to Dublin, ticking off some CrissFit events and lots of sampling activity off on the way.
Lots of fun was had and we cannot wait to do it again in 2023!