We strive to inspire our consumers to a healthy and active life by supporting great organizations and striking personalities. The ones mentioned below are just a few examples. Meanwhile, we ceaselessly improve our rapidly growing business to limit our impact on the environment.
INSPIRING TALENTS
NOCCO supports a great number of truly inspiring personalities and great events. It's all about creating energy together, inspiring a healthy and active lifestyle. Our ambassadors and partnerships are many and can be found in all our markets, not limited by sport or gender. To name a few examples, NOCCO supports ski stars, fitness professionals and top-tier American footballers, as well as several big sport events.
Moreover, we also support a huge number of sport contests, including global events like the World Handball Championships for both men and women, and the Ice Hockey World Championship. In many markets, we recurringly arrange activities that are open for anyone to join. For example, we arrange the annual NOCCO Training Day at in Stockholm, a day full of training sessions, talks and fitness celebrities.
Whenever its possible, we bring our athlete partners to public events, to inspire both young and old participants. Follow our social media to get to know all the amazing and inspiring talents we cooperate with.
BATTLE CANCER WITH NOCCO
Since 2020, NOCCO has an ongoing partnership with Battle Cancer, a world leading non-profit fitness initiative. Each year, several Battle Cancer events are arranged in large cities throughout Europe and the US in order to raise the awareness about cancer related challenges and to collect money to cancer research. NOCCO is present at events with activities and competitions to attract visitors and encourage contributions.
COMMITTED TO LIMIT OUR IMPACT
We are firmly committed to minimize our impact on the environment. Sustainability is one of our four strategic focus areas, and we have several internal streams working on sustainability. We have also established clear targets according to the renowned Science Based Targets initiative.
By optimizing our logistics, put higher demands on suppliers and improve our packaging, we have decreased our total impact per sold product, year after year.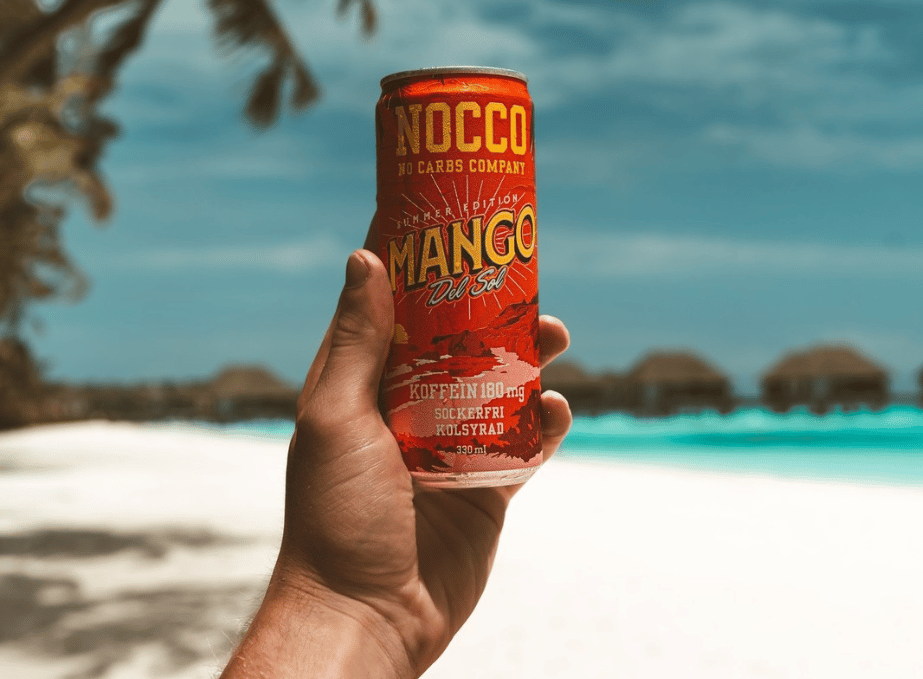 CARBON OFFSETTING
While we continuously improve our operations, we still generate greenhouse gas emissions – mainly carbon dioxide, CO2. Materials, production, transport, and refrigerators accounts for most of it.
To compensate for our emissions, we have worked with third-party experts to establish an internal framework for measurement and classification of emissions. As such, we can conduct carbon offsetting on a yearly basis (offsetting for the previous year's emissions).
In short, we invest in external projects that, through our investment, result in reduced emissions. The amount we invest each year matches the total emissions we had the previous year. For emissions in 2021, we offset through the following UN approved and/or Gold Standard certified projects:
SAFE WATER PROGRAMME, MOZAMBIQUE
In Mozambique, many rural societies boil water to purify and ensure safe consumption. Wood is commonly used as fuel for this procedure, resulting in both disforestation and release of greenhouse gas emissions from the combustion.
The Safe Water Programme will provide a supply of safe water to hundreds of households within the Manica, Sofala and Tele provinces by identifying communities in need of a safe water source, install new boreholes and recondition potential old boreholes. The capacity of each community's capability to maintain functioning boreholes will also be supported, to ensure long-term access to clean water. Pumps for new boreholes will be powered entirely by emission-free technologies such as solar-power or by hand.
All in all, the project will ensure a reliable supply of safe water to rural societies and reduce the amount of emissions from wood combustion. By providing safe water and a clean environment around boreholes, stomach-related diseases and water-borne diseases can be reduced by up to 60%.
The project is Gold Standard certified and contributes to the following UN Sustainable Development Goals:
RAJASHAN SOLAR ENERGY, INDIA
Today, the electricity grid of India is dominated by coal fuelled thermal power plants. This project will generate electricity by utilizing clean solar energy, resulting in an alternative to fossil fuel based power plants and therefore reducing greenhouse gas emissions.
A large (20MW) grid of connected solar power systems will be developed in Jodhpur, Rajasthan, India. The generated electricity will be made available through the state electricity grid (the so-called NEWNE grid of India) and will result in a long-term reduction of greenhouse gas emissions from fossil fuel-based alternatives. The organization behind the project will also endeavour to make a positive contribution to underserved communities by engaging in a range of environmental, educational and health initiatives.
The project is Gold Standard certified and contributes to the following UN Sustainable Development Goals:
HARINAGAR SUGAR MILLS BIO ENERGY, INDIA
Most sugar production result in the residual product bagasse – a dry and fibrous material that remains after crushing sugarcane. At the sugar factory in Harinagar, India, a biomass based cogeneration power plant will be installed, to generate electricity by the combustion of bagasse – which is considered a carbon neutral biofuel when generating electricity.
A part of the electricity the new plant generates will be used in the adjacent sugar plant and the surplus electricity will be exported through the local grid.
The project is listed on the United Nations Carbon Offset Platform, which points out the following Sustainable Development areas for this project:
Social well-being – the project will result in additional local jobs.
Economical well-being – improved grid frequency and available electricity will provide industrial and economic opportunities.
Environmental well-being – a reduction of emission of greenhouse gases and other harmful gases.
Technological well-being – safe and reliable technology available locally.