Anthony Elanga joins team NOCCO
Manchester United's rising star Anthony Elanga has become the latest global ambassador for NOCCO, where he joins a family of dedicated and hardworking talents from multiple sports.
Anthony Elanga is known for going the extra mile. He started playing football at Manchester United at twelve years old, as part of the club's youth academy. Today, ten years later, he plays for Manchester United in the Premier League and has become known within a team of international superstars as one of the hardest working players who always turns up first.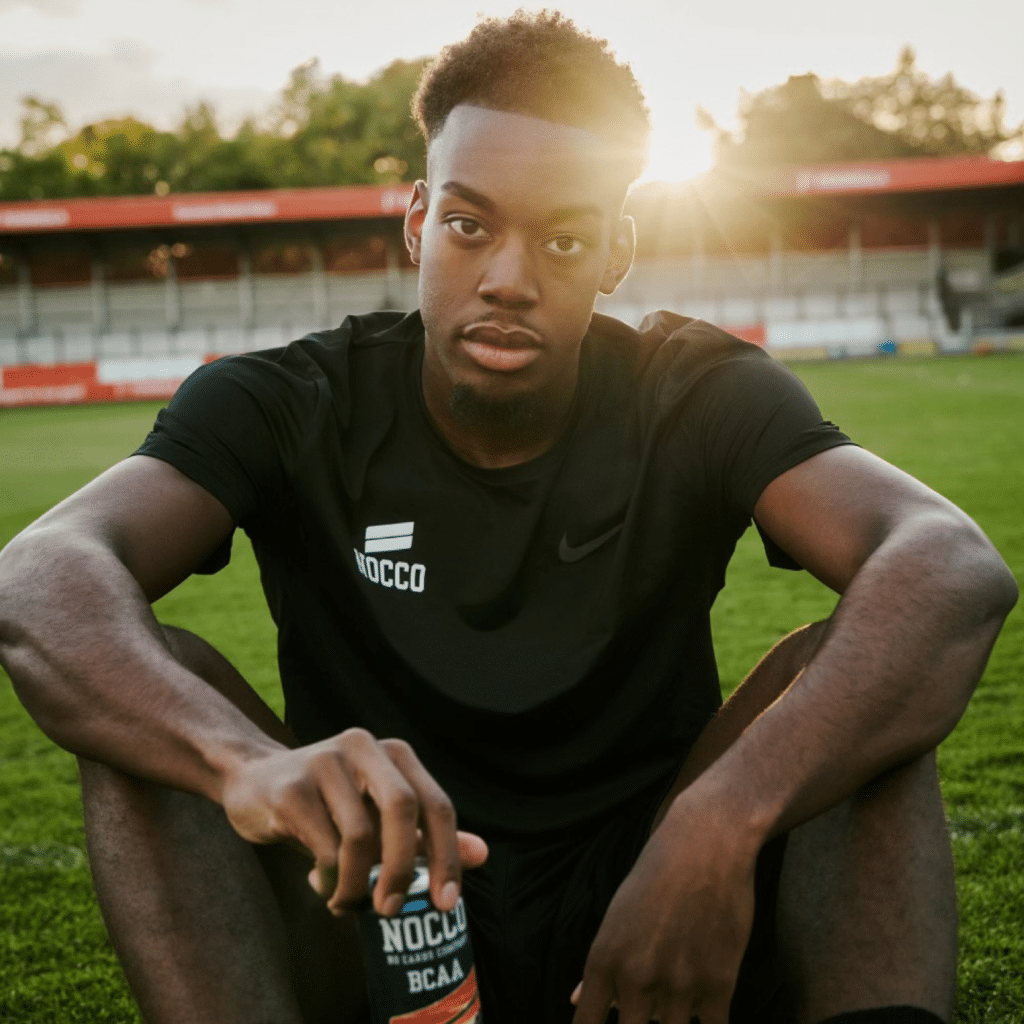 "I decided when I was five years old that I would strive to become a professional football player, and I have worked hard ever since. For me, there's no shortcuts. To reach where I am today, you have to get your head down and spend hour after hour on the pitch, in the gym or at the track. That's also when I enjoy a can of NOCCO, as a great-tasting drink which supports my performance," says Anthony Elanga.
Originally born in Sweden, the country where NOCCO originates from, Elanga also plays for the Swedish national team. Many anticipate the winger to play an important role in both his club and the national team going forward. In 2020, he won 'Young Player of the Year' at Manchester United and this year he's been nominated for the prestigious Golden Boy award, which is awarded to the most impressive player under 21 within Europe.
"Elanga's rock-hard dedication and attitude is a perfect reflection of the values we want to communicate with NOCCO. Moreover, partnering with an up-and-coming player from the widely popular Premier League illustrates the fact that NOCCO is growing all over Europe. We're also very proud of the fact that one of Sweden's most promising young talents joins our family of vigorous professionals from a variety of sports," says Bella Jordansson, Marketing Activation Manager at NOCCO.
Get your hands on Elanga's favourite flavour here!