NOCCO CLOSE UP WITH TAYLA HOWE
She started out as a gymnast – but there was something else around the corner that suited her better. Today she is committed to both Functional Training and powerlifting and competing in both disciplines as well. Her mindset and will-power are outstanding and will definitely help her reach future goals and trophies. Get to know Tayla better in this issue of NOCCO Close Up UK.
---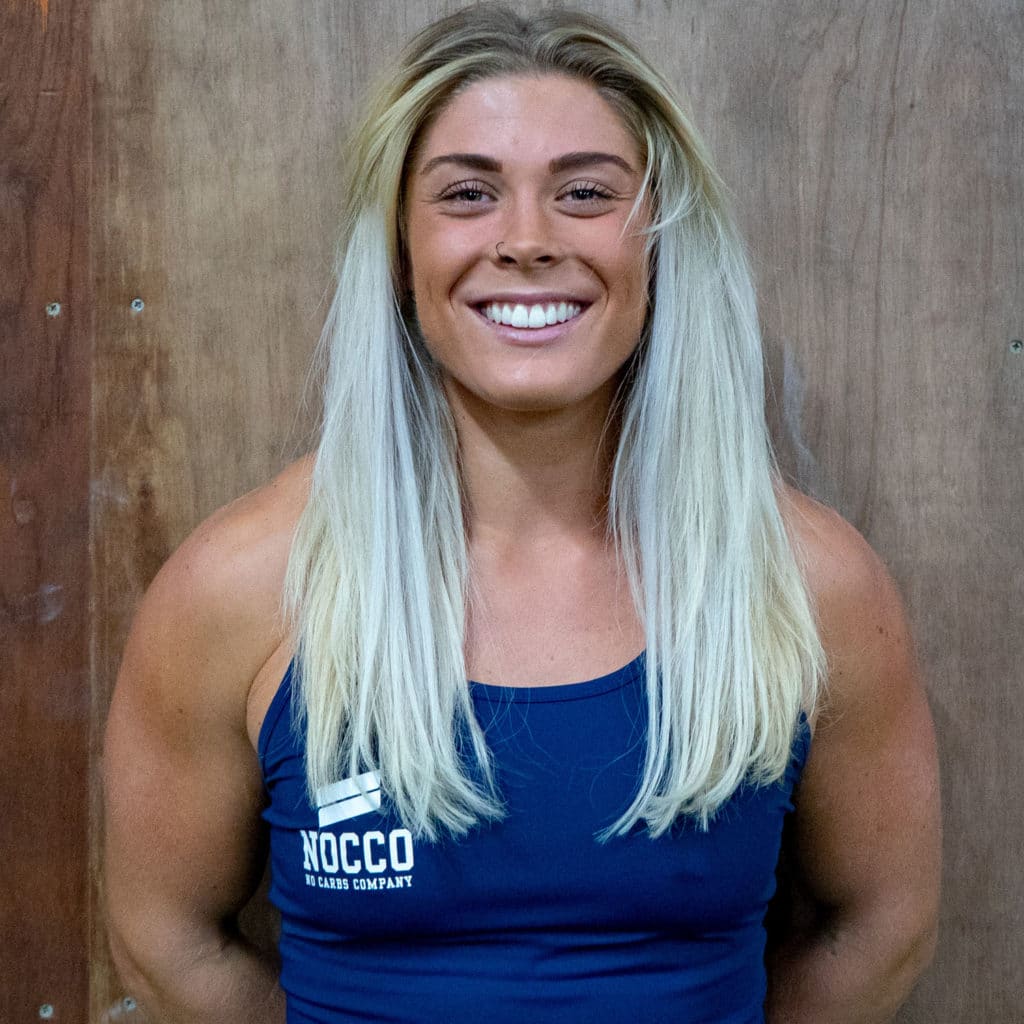 You do both Functional Training and Powerlifting – how and where did it all start for you?
– I did gymnastics until I was 16, but with gymnastics you always know that you are never going to reach that high level since it is such a short sport. My mom was a middle-distance runner for Team GB and I used to go running with her. I wanted to try athletics and was a good sprinter, I did 100m and 200m sprints for a bit and I also tried 400m. I loved it, but it was not what I truly wanted to do. I also ended up with a stress fracture in my foot from overtraining on the track. I wanted to do something else and asked myself what I could do other than running. At that time Functional Training was quite popular – so one night I dragged my mom with me to try it out.
And at what age was this?
– I was 18 when we went to SA1 in Swansea to see what the fuss was all about. I remember Lee Bethan coming up to me saying that it suited me, and I should stick with it – so I did and never looked back. I just stuck with Functional Training. The more classes I went to, the more compliments I got on my strength and I got offered to join in on their lifting classes.
"I DID NOT WANT TO WEIGHTLIFT, BUT WAS ENCOURAGED TO TRY IT, SO I DID ALONGSIDE FUNCTIONAL TRAINING. IT GOT TO A POINT WHERE I FOUND MYSELF ENJOYING BOTH"
So, Functional Training definitely came first?
– Yes! I did not want to weightlift, but was encouraged to try it, so I did, alongside Functional Training. It got to a point where I found myself enjoying both. I did the Welsh Open and when I was 19 I got selected for the first time for Wales to compete in Austria – and I really enjoyed competing on the stage and it just went from there.
I had a bit of a bad time last year though, when the qualifications to the Commonwealth Games came around; I had a chance to get selected and felt the pressure a lot, especially when this random girl from up north came out of nowhere and was really, really strong and ended up beating me in the qualification round. I then had to go up a weight category. If I had gone as my normal weight category I would have got bronze which, when looking back, is a little disappointing, but I would not change it.
So, with Commonwealth Games only being every 4 years, are you going to focus more on Functional Training over the next couple of years?
– Yes. I have goals in place. Next year I want to compete in the CrossFit® Regionals as an individual and at the next Commonwealth Games in 2022 I would like to compete in my normal weight category. I would like to get to the CrossFit® Games when I am about 25, I am currently 21. And then, eventually, the Olympics; that is the goal.
Do you prefer Functional Training or Powerlifting?
– To be fair, it is 50/50, but if I had to pick one, I would probably pick Functional Training, because it gives me the feeling of working really hard and I love it when it feels like I just died after a workout.
What does a typical training schedule of Tayla Howe look like?
– If I am training for both, it would be lifting and squatting four times a week, and in between that, other, smaller workouts where I address my weaknesses. For the next nine months, where I will just be focusing on the CrossFit® Regionals, I am training Functional Training three times a day, and lifting three times a week.
"I WANT TO BE THE BEST AND NOTHING COMES IN MY WAY"
What keeps you motivated?
– I want to be the fittest person on earth. I am very motivated; that is just how my mindset is and also something that keeps my motivation on top. I want to be the best and nothing comes in my way – not even getting up at half past 6 in the morning to do my first session. Sometimes when I'm at the gym seeing others working out I think to myself "they are really good, but I could beat them".
Do you have a favourite motivational quote?
– Definitely the first verse of "Lose Yourself" with Eminem. I can listen to that over and over again. Before I went on stage at the Commonwealth Games this year, I would listen to it on repeat. "If you only had one shot, would you take the chance", as Eminem sings in the song